Valentine Chocolates
A collection of fabulous handmade chocolate gift boxes exclusively made for Valentine's day by Christopher Norman Chocolates!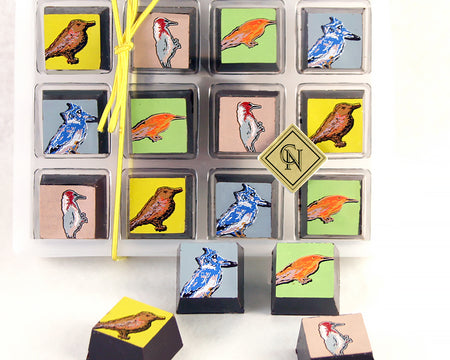 Songbirds Chocolates (12 pieces box) A little while ago, John Down painted a collection of various colorful songbirds we have been hearing across our North...
The ultimate indulgence. Exquisitely Delicious Champagne Truffles by Christopher Norman Chocolates.Enjoy the completely satisfying taste of our Dark Chocolate truffles filled with fabulous Champagne and...